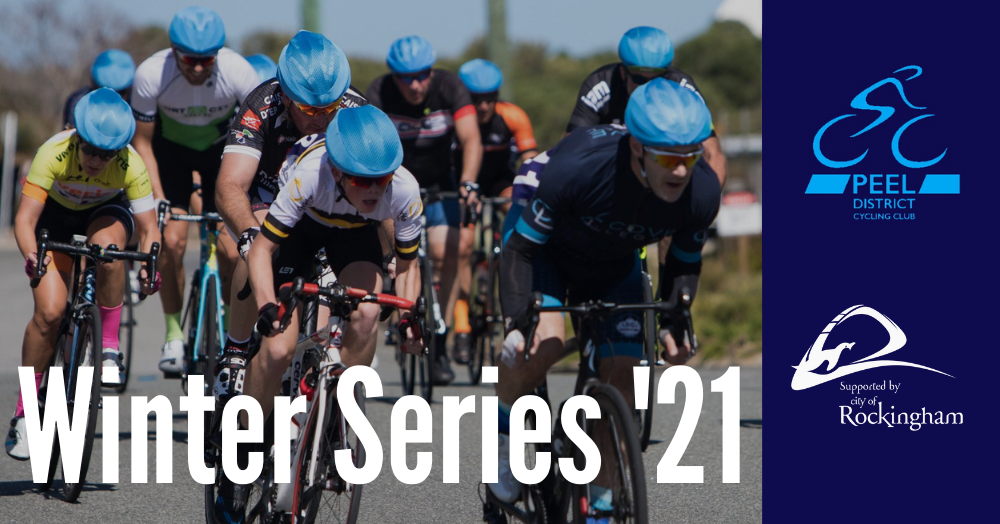 Welcome to Winter with PDCC. It is Friday night before our first race of the season, and it is a busy night for the race organizers.
There has been a genuinely great response to the entries for this race, and unfortunately people will miss out on racing tomorrow. Everyone who has entered will receive an email tonight with their race details, and a few things to expect.
As a club we need to look after our members, everyone that enters our races, the residents where we race, and our courses. This is the reason we have made the decision to reduce the size of the bunches for our club races where we race on open roads. This will occur at the Casuarina and Dog Hill course this year. When we race at the Motorplex, we are not competing with traffic, and can run a longer schedule so we can run bigger fields.
Behind the club we have a great number of volunteers that help you by ensuring we can race. They generously offer their time so that our members and visitors can enjoy the sport they love. However, we cannot continue to do this without your full support while you are at our events. There are several things that we need to ensure you do (and do not do) while you are at our events.
Respect the officials and volunteers.

Always follow their directions, they are there to ensure your safety.
If you are asked to do something, just do it.

Respect the course.

Use the facilities provided, not the side of the road.
Do not litter. If you litter, it is our volunteers that must pick up behind you. Do not be that person. (Including Banana Skins)
Be courteous to the residents.

Respect your fellow competitors.

It is not the world championship, or a grand tour. You are here to race as a club, and we want to make sure that everyone goes home safely. Be competitive but forgiving.
We will not accept any verbal or physical abuse at any stage. This will be dealt with harshly.
Protests always go to the commissaire.
Look out for each other. Call out hazards as you would in a bunch.

Follow the road rules.

You MUST stay left! The course is on open roads, and we cannot protect you if you are on the wrong side of the road. You do not want to be disqualified.
Ensure you are wearing your helmet.

Do NOT stand on the road.

If you are spectating. Stand 1 AT LEAST 1 metre from the road. If you stand on the side of the road, it pushes the traffic away from you and into the peleton you are watching, risking their safety.
If you are on a bike, make sure you are moving, DO NOT stand stay stationary and talk to your mates while you are on the road.
Be conscious of where you are standing. If you feel asphalt below your feet, you are in the wrong place.

Allow other races to finish.

Just because you have finished, does not mean that others have not.
Do not congregate on the finish line. Move off the road as soon as possible and watch the finish of the higher grades.
The club volunteers go out of their way to ensure that we can keep racing. Our volunteers are often put in very unpleasant situations from other road users. We need you to always follow the above rules to do your bit.
We look forward to welcoming everyone tomorrow for the first race. The start list as it currently stands can be found here – https://entryboss.cc/races/7013/startlist . Stand by and watch your emails tonight for more details.

PDCC Committee.